Welcome to the Roll4It Wiki
A community-driven wiki for the fictional worlds of awesome that Roll4It encompasses!
Shadowrun
Seasons 1 and 2 - FINISHED

London, 2075 (S1) and 2077 (S2).
Experience thrilling action that only sometimes involves pants!
SHADOWRUN 5th ED.


Dark Heresy
Season 1 - FINISHED

It is the 41st Millennium.
In the service of the Inquisition: Purge the Heretic. For the Emperor!
DARK HERESY 2nd ED.


Dungeons & Dragons
Season 1 - FINISHED

The Vagrant Island.
What dangers are next on the Vagrant Island?

DUNGEONS & DRAGONS 5th ED.


Stars Without Number
Season 1 - FINISHED

After the Scream...
A hyper-dangerous Sci-fi world set far in the future.
STARS WITHOUT NUMBER ORIG/REV


Layla the Vampire Slayer
Seasons 1 and 2 - FINISHED

England, 1997-8.
School drama, relationship issues and vampire slaying.
BUFFY RPG (Eden)


Star Trek: Revelation
Season 1 - FINISHED

STARDATE: 2371.
These are the voyages of the USS Revelation.
STAR TREK ADVENTURES


Death in the Family
Season 1 - FINISHED

Rivellon.
Plagues and Chickens on Epidicae as the last scion of a noble line hunts for vengeance.
DIVINITY: ORIGINAL SIN II GM MODE


Pirates of the Broken Skies
Season 1 - FINISHED

Aeriaña.
The Pirates of the Fortune Isles struggle against the might of Novo Albia.
DUNGEONS & DRAGONS 5th ED.


Avalon High School
Season 1 - FINISHED

New England, America
High School reimagining of Arthurian legend, with plenty of high school drama.
MONSTERHEARTS


Code::2050
Season 1 - FINISHED

Paris.
Licensed guns-for-hire in a cyberpunk City of Lights...
LEGENDARY PANTS Mod. D&D 5th ED.


Cheese Quest
Season 1 - FINISHED

Cheesehallatopia.
Just some mice, looking for food, hiding from cats and dreaming of cheese...
DUNGEON WORLD/APOCALYPSE WORLD HOMEBREWED


Naxtamun's Temple
Season 1 - FINISHED

Treslithim, Fenrae
Four treasure hunters set out to delve deep into one of the most dangerous temples.
DUNGEONS & DRAGONS 5th ED.


Just Around The Corner
Season 1 - FINISHED

Madison, Indiana.
Four mortals find themselves embroiled in dark, mystical goings-on...
WORLD OF DARKNESS


Friendship Is Magic
Season 1 - FINISHED

Equestria
A group of ponies discover the magic of friendship and a few secrets along the way.
TAILS OF EQUESTRIA RPG


Sounds of Silence
Season 1 - ONGOING

Chicago
The nights of Chicago hold many dangers, especially to young and ambitious vampires.
VTM: 5th ED.


Stargate Horizons
Season 1 - ONGOING

El Paso County, Colorado 201X
A joint military and scientific initiative explore ancient alien technology.
STARGATE SG1 TTRPG

Specials
Dark Heresy, The Darkest Timeline: [Dark Heresy 2nd Edition] A Dark Heresy miniseries featuring the chaos-corrupted versions of the Dark Heresy party, broadcast for Halloween of 2016.
Layla the Vampire Slayer, Monsterhearts Special: [Monsterhearts] A LTVS episode on different characters from around St. Thom Huell, broadcast for Halloween of 2017.
Roll4It Christmas Special 2017: [MaidRPG, Homebrewed] It's nearly Christmas at the North Pole as four elves jockey for the chance to ride with Santa on his sleigh. Broadcast for Christmas of 2017.
Even The Score: [Scum and Villainy, Star Wars Homebrew] Broadcasted 29th of september 2018.
Skyfarer: [Skyfarer - A Sunless Skies RPG] Broadcasted 6th of october 2018.
See : Cast
The Roll4It Wiki is a largely community-driven project intended as a reference and a guide for the various Roll4It series. Contributing is pretty easy, and every more-correct-than-wrong contribution is greatly appreciated. Please consider adding something missing or correcting an error here or there if you can.
It's often easiest to start off by correcting typos or grammar as you browse the Wiki; others start by updating the cast or player character pages. It's useful to register for a Wikia account so that your edits over time can be tracked and recognised. More advanced things can be found over on the Wikia Community Central; another useful resource is the Wikipedia markup guide. You can get help by messaging the Roll4It Wikia admins, on the Roll4It subreddit or Discord.
For more advanced users, a good starting point is the To Do List or Special:Insights.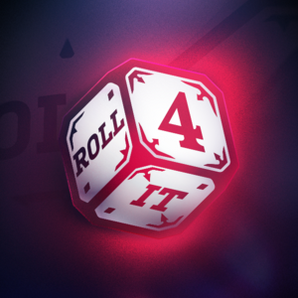 "Layla is going to try to drunken-fist the spider.""
"Phrasing!"
Stargate Horizons: (Stargate: SG-1 RPG): Sundays at 10 am PDT, 6pm BST

Sounds of Silence: (VTM 5th): Saturdays at 10 am PDT, 6pm BST
External Links
Edit
Role4It was the spiritual predecessor of Roll4It, a weekly D&D roleplay series held on EnterElysium's channel.